Airship commanders in Tønder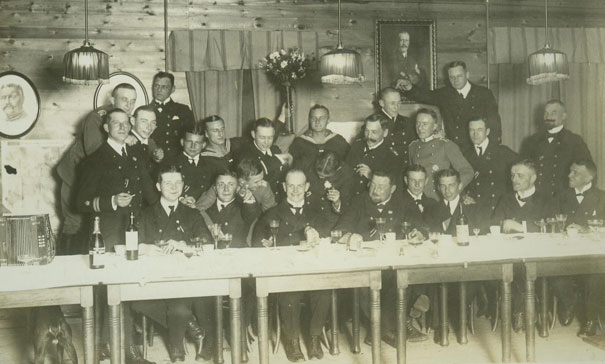 Among the officers who served in Tønder are some of the most famous Zeppelin captains .
Hans von Schiller flew as first officer on a number of Zeppelin airships and ended his career as captain on the famous airship "Graf Zeppelin".
Baron, Oberleutnant z. See Treusch von Buttlar-Brandenfels was one of the most legendary airship commanders from the World War 1. He was given the Pour le Merite, while he was chief on the Zeppelin L 54 in Tønder.
Captain Max Pruss, who led "Hindenburg" on its journey of fate to the USA in May 1937 and Ernst Lehmann, who died of his burns after the same disaster, had both in a period been served at the Zeppelin Base in Tønder.
Gasværkvej 1, DK-6270 Tønder, Denmark – Tel. +45 74 72 72 54 –